Previous developments
Rossall Court – Moreton, CH46 1QP
Rossall Court comprises thirty 1 and 2 bedroomed apartments and was our first purpose built apartment scheme and so far our only scheme on the Wirral. Rossall Court is located immediately adjacent to Leasowe Railway station with Liverpool City Centre just a 10 minute train ride away. The development was very popular with investors who purchased 70% of the apartments; the scheme was completed in 2004.
Mount Isa – Brymbo, LL11 5EG
This development comprised of thirty four bedroom houses of which were predominantly 4 bedroomed detached houses, plus some 2 and 3 bedroom semi-detached and mews houses.
Mount Isa was an exceptionally challenging site to build in technical terms as it was a difficult brownfield site with mineshafts, water storage, ground stabilization, raft foundations and retaining structures all required. It was the first modern site in Brymbo of 4 bedroomed houses at a time when Brymbo, rich in industrial Heritage, was just starting to be regenerated. The site was completed in 2004.
Temple Row Conversion – Wrexham, LL13 8LY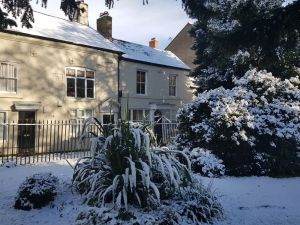 By 2002 we had outgrown our offices at 8 Temple Row, part of a terrace of listed buildings in a conservation area fronting the parish church - a beautiful part of Wrexham. So in 2003 we embarked on an extensive refurbishment of 6, 7 and 8 Temple Row creating 2,300 foot of modern office space for our staff.
We worked very closely with Wrexham County Borough Council planning department and conservation department and breathed new life into these historic buildings which were built in 1757, over 250 years ago. With the onset of the credit crunch we had to downsize and retrench back into our original office, Number 8, allowing others to enjoy numbers 6 and 7.
Drewton House – Cross Lanes, LL13 0TL
Drewton House is a one off substantial property of impressive proportions, comprising 4,400 ft2 of living space over 4 floors, including 33ft x 25ft basement. It has been built from traditional materials; garden wall stretcher band brickwork, sash windows set well back from the brickwork with a Penrhyn Welsh Slate Roof, completed in 2001.
Please click an image below to enlarge:
Dolgoed – Mold, CH7 1NX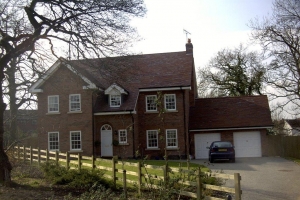 Comprising of twenty two family homes, including some 2,500 ft2 6 bedroomed houses, amongst the largest and most substantial houses that we have built in terms of scale and materials used. Dolgoed is situated within a mature, established landscape and has to be one of Mold's premier addresses, completed in 2002.
New Hall Park (off New Hall Road) – Ruabon, LL14 6BP
Blackbrook Drive off New Hall Road, Ruabon near Wrexham comprises 95 2, 3 and 4 bedroom houses including some of our favourite house types. New Hall Park proved very popular with local buyers with over 70% of purchasers either moving from Ruabon itself or the neighbouring South Wrexham Villages. We created a heavily landscaped bund and carried out enhancement measures to the Black Brook watercourse to encourage wildlife, completed in 2001.
Penrhyn Court – New Broughton, LL11 6YJ
Comprises of twenty one 2 bedroom apartments, 2 and 3 bedroomed houses. This was constructed on a brownfield site which was previously home to the Dickens Nissan Dealership. The eight apartments were purchased by a local investor and the site was completed in 1999.
Heritage Gardens – Bersham, LL14 4FD
This was our first large scale housing scheme in Wrexham comprising eighty three 3 and 4 bedroomed detached and semi-detached houses including some of our most popular house types which are still being built today. Heritage Gardens is particularly noted for the very high quality of onsite landscaping within a mature landscape setting adjacent to the Clwydog River and Clwydog Trail in the historic village of Bersham, completed in 1999.