Company profile
Creating homes for 40 years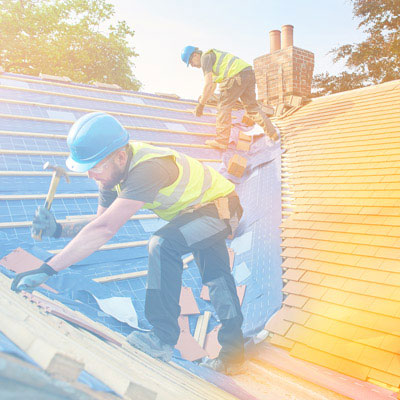 Gower Homes are based in Wrexham and have built over 950 homes in Wrexham, North East Wales, Cheshire, Shropshire and the Wirral over the last 26 years, during which time we have accumulated a rich knowledge and experience of the area. We understand what people expect when looking for a new home and we are able to satisfy those requirements by providing beautifully designed homes. Each site location is carefully selected with you the purchaser in mind.
Michael Forgrave, the owner of Gower Homes has had over 35 years experience in the house building industry joining his father's business, Sinclair Developments, in 1981. The Forgrave family have a long history of house building, David Forgrave founded Sinclair Developments and Bowlee Properties and built over 1000 houses from the early 1970's to the late 1990's. Michael Forgrave is a second generation house builder setting up Gower Homes in 1988 and has subsequently completed over 950 homes across 35 sites in the locality. George Forgrave has recently joined Gower Homes as the third generation of Forgrave house builders. Another constant throughout this period is Contracts Manager Paul Woollam, a highly experienced & important member of the team.
Gower Homes have always been based in Wrexham and have always had a policy of employing good quality local labour with the majority of its staff, sub-contractors, suppliers and consultants located with a 15 mile radius of Wrexham, some of whom have been working with us since the Sinclair days of the 1980's.
We specialise particularly in new build homes and apartments on green and brown field sites, but also have a wealth of experience in refurbishments and conversions of existing buildings into homes and offices, including listed buildings in conservation areas.
Gower Homes wins Prestigious LABC 2017 for Burton Rise, Acrefair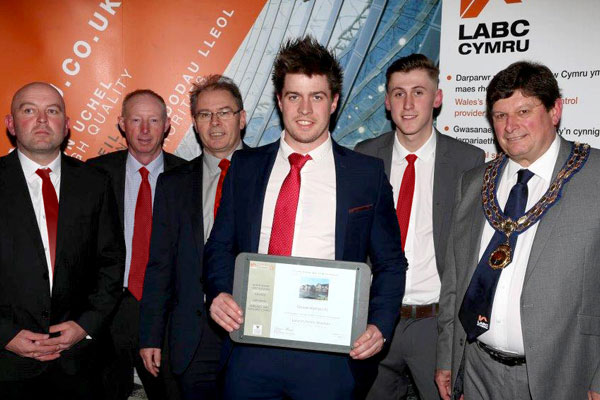 L - R: Gareth Evans (Finishing Foreman), Paul Woollam (Contracts Manager),
Michael Forgrave (Managing Director), George Forgrave (Site Manager)
Jonathan Edwards (Trainee Site Manager) and Mayor of Flintshire
Although a small development site, Burton Rise has been a very interesting site technically, but the effort has borne fruit with houses that sit very comfortably in their surroundings, transforming previously derelict industrial wasteland.
Working closely with the Local Authority, we obtained planning permission back in 2010 but for viability reasons delayed the development until 2015/2016. The biggest challenge was the excavation and disposal of over 12,000 ton of redundant railway embankment to achieve a sensible site level.
Burton Rise is Gower Homes' 10th consecutive brownfield site development and yet another testimony how we in partnership with the Wrexham CBC, Denbighshire and Flintshire has contributed to Urban Regeneration within the region.
Burton Rise has proved very popular with local first time buyers, and these same housetypes continue to serve the company well on other sites.