Moving guide
Stage 1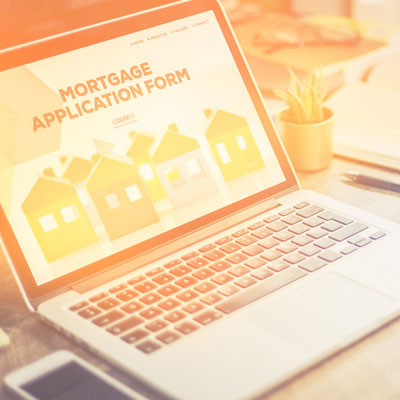 Reservation - Once you've paid your reservation fee, Gower are committed to holding the plot you've chosen in your name for 28 days. This fee then becomes part of the final sale price, and will be deducted from the balance you pay when you move into your new home. If, for whatever reason, you find you are unable to exchange contracts at the end of this period, Gower reserve the right to put the property in question back on the market again. Your reservation fee is non-refundable, however, you can transfer this fee onto another Gower home on any of our developments.
Your Mortgage - If you need a mortgage and haven't yet arranged one, this is the time to make a formal application based on the buying price and details of your chosen plot. Remember, our Sales Manager can put you in touch with an Independent Financial Advisor who can suggest the most suitable mortgage for your needs. Your advisor will also liaise with the various lenders to secure you the most favourable terms possible.
Insurance Cover - When arranging a mortgage it's usual to arrange your insurance at the same time. In fact, buildings insurance is essential as it covers the actual fabric of your property, and all lenders will insist you have it. You'll also need contents insurance from the day you move in.
Contact a Solicitor - The role of your Solicitor is to make the legal aspects of buying and selling a property as straightforward as possible and to ensure that all the necessary paperwork is completed on time. Don't forget, if you haven't already got a Solicitor, our Sales Manager will be able to suggest some local firms.
The Personal Touch - This is also a time to add those personal touches to your new Gower home by choosing your favourite tiles and kitchen units. Again, our Sales Manager will have lots of samples for you to look at. Apart from these standard features, she or he can show you additional items available to order. We do recommend, however, that you let us know as soon as possible anything extra you want us to fit into your property, so that we can order them for you and include them at the appropriate building stage. You should be given a fairly good idea of when completion will take place, but please bear in mind that this is only an estimate. As work progresses, our Sales Manager should be able to give you a more accurate date. Shortly after you've made your reservation, you'll be introduced to our Gower Site Manager, whose job it is to oversee the construction of your new home.
Stage 2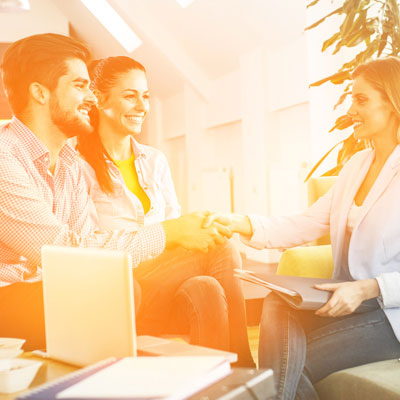 Exchange of Contracts - This is when two identical documents, one signed by Gower and one by yourself, pass between the respective Solicitors. The exchange deposit should be paid to Gower at this time as well. After exchange, both parties are legally obliged to complete the transaction. Don't worry, our Sales Manager will help you keep on top of everything.
Stage 3
Completion - You've now reached the final stages and are just about ready to move into your brand new Gower home.
Once you've entered into the sale by exchanging contracts, legal completion is the event when ownership of this property finally transfers to you and you can move in. After you've exchanged contracts you'll be given a guideline when the building of your new home should be finished.
Checking Progress on your New Home - It's only natural that you'll want to make regular visits to your new home to see how it's taking shape. Indeed, you are very welcome to do so. Before you do, call our Sales Manger in order that she or he can check access to your new home, and a member of staff is available to escort you onto site.
Stage 4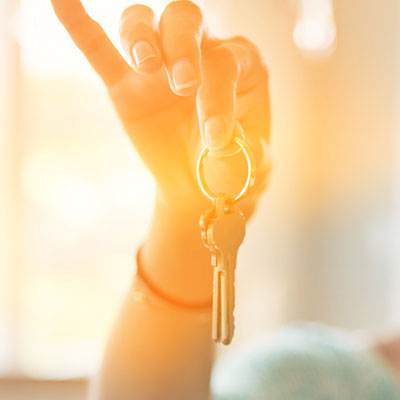 14-Day Countdown - Once the work on your new home is finished, a formal notice is served on your Solicitor and legal completion can take place any time within 7 to 14 days. Your Solicitor will contact your mortgage lender to arrange a final survey of the property. By this time you should have signed the mortgage and transfer deeds. During this 14 day period, you'll be invited to make a formal pre-completion inspection of your new home and confirm that you're completely satisfied with the finished result. In the unlikely event that anything is not to your satisfaction, a note will be made, and the matter attended to as quickly as possible. While making the inspection, you'll also be shown the location of your mains gas tap, mains electricity and your two water stop cocks. We'll explain how all your appliances work as well so that you can start to use them from the moment you move in.
On the Day of Completion - While completion is taking place there's very little for you to do. Your Solicitor will take care of everything on your behalf, with help from our Gower Sales Manager. Through your Solicitor, the "balance of monies" -i.e. the agreed selling price, less the amount of your reservation fee and the exchange deposit - will be transferred to Gower. It's important that the transfer of monies takes place as early in the day as possible so that there are no delays in you being able to move in. Our Sales Manager will advise you when the money has been transferred. At the same time, key documents such as the deeds of the house will be passed to your Solicitor. The title deed to your property will subsequently be held in safe keeping by your mortgage lender. This is the moment when you'll become the proud owner of your brand new Gower home.